Enzo Masullo – hiking the sky Amalfi Coast
Unforgettable
travel experiences
with a positive impact.
Why AMALFI COAST
"The Amalfi Coast is a stretch of coastline in southern Italy overlooking the Tyrrhenian Sea and the Gulf of Salerno"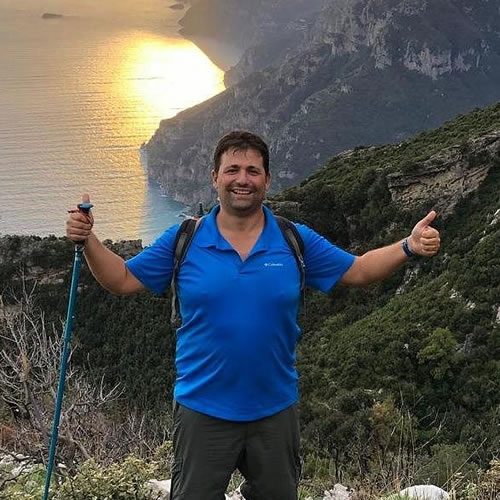 Enzo masullo
Hiking the Sky Amalfi Coast
My full name is Enzo Masullo (or Vincent Masullo) and I am a certified national hiking and environmental guide with Aigae and also a Tour Leader, graduated in Environmental science in Napoli. I am also and Airbnb Experience Host Community Leader for the South of Italy.
Contact me if you need any tips on the trekking Paths of the Amalfi Coast and Campania ones as well. IF YOU SEE A PRIVATE TOUR AND YOU WANT A GROUP TOUR CONTACT ME PLEASE.
Why stay with me
I can speak Italian, English, French and Spanish and a bit of portuguese.
I travelled all over the world, so I earned many travel experience in my life.
Some experiences
Click to see the details
What members
are saying
Verified reviews from Airbnb
Verificata
This is a must do experience!! Enzo is very knowledgeable about the towns and he really loves what he does. A unique experience, and different perspective of the Amalfi coast.
Verificata
Best experience of my Amalfi coast trip! Definitely booking with Enzo on future trips! He was extremely knowledgeable and fun to talk to! He also helped with aspects of my trip not related to this hike (such as where to stay and road closures!). I left the trip with a new friend! Take this hike - you won't be disappointed!
Verificata
This hike was a dream of mine. And I was nervous to do it solo. Finding this tour was just what I needed to make my dreams come true. Enzo was very communicative at making sure I knew how to get to meeting spot and providing very accurate details. And I have learned on this trip not all tours you book go as smoothly as this one. He graciously lent me a hiking stick which was I found invaluable. He told great stories and pointed out so many things along the way. Things you would not have learned unless you had a guide. But Enzo is the best so please book him. And a steal!! Bonus is getting to meet a lot of new people in your group. Everyone on my tour was awesome.
Verificata
Enzo and Candida were very knowledgeable and informative of the area. They always made sure we are "bene". The path was spectacular. A bit more scrambling than I expected. You have a choice of going all the way to Positano. Our hike started in Bomerano. My husband and I ended in Nocelle. This was a resting point for everyone. Enzo was waiting for us with a cup of lemon slush!! Fantastico! Enzo told us how to catch the bus to Positano.
Verificata
Enzo was such a hospitable and thoughtful host! He brought a child-sized hiking stick for my 7 year old son and a couple of candies. We felt very safe with him as he volunteers in mountain rescues and informed us where to walk carefully. The hike is stunningly beautiful and we formed friendships with fellow travelers. We highly recommend the experience!
Verificata
Enzo's experience is well thought and he is a nice knowledgeable guide. We had a blast, the place is magical and Enzo made the experience feel safe, so we could enjoy the views. He made sure everyone in the group felt included , even a couple that was a bit slower that we had to wait for at times. he is generous with his knowledge and really open to share his love for the region with his guests.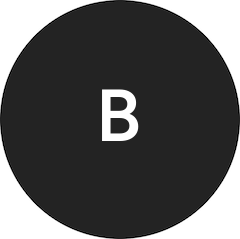 Verificata
My wife (24F) and I (24M) really enjoyed this hike on Saturday, October 7th. Enzo is a phenomenal guide. The meeting point is easy to find, right by the Bomerano bus stop. There is a cafe to buy breakfast, water, and use a restroom before starting the hike. He has extra hiking sticks too. The hike has so many beautiful views, and Enzo knows all of the best places to stop. The hike is predominantly downhill and takes about 3 hours. The pace is very manageable though. Enzo pauses periodically to explain the local agriculture, beautiful views, and historical context. The path has shade throughout which is nice for staying cool. I recommend putting on some sunscreen before starting. We take the intermediate path instead of the lower path which is much less crowded. Enzo was extremely knowledgeable, personable, and attentive to the needs of all the hikers. My wife and I planned to spend the rest of the day at Fornillo Beach to rest our legs and Enzo happened to be going there too, so we walked and chatted with him all the way to Positano. We also grabbed lunch. Enzo took great care to help all guests get to the meeting point and return home from the tour ending. We strongly recommend this experience.
Verificata
A breathtaking trail full of history and views! Enzo is an outstanding tour guide who navigated our group through hiking crowds effortlessly, and picked the best spots to stop for photographs and to observe the local architecture and spices. Cannot recommend enough taking the time out for this.
Verificata
This was magical! The views are breathtaking, and Enzo is a fantastic guide. He has so much knowledge about the area, and is super friendly. We met some great people in our group, and doing a tour vs hiking this alone allowed us to enjoy running into familiar faces afterwards.